Heart Star Code Activation™

Activate your own, totally unique heart star codes from your soul origin!

I can retrieve, download and activate YOUR Soul's Heart Star Codes ™ from your soul origin through the Ultimate Dimension which is an aspect of the 13th Dimension
The codes give YOU access to Your unique soul origin.
I can then help You (re)activate Your connection with Your soul family and star family and then help reactivating Your healing ability or healing abilities from previous/parallel incarnations on Earth or in other dimensions.

Heart Star Codes ™
is a unique kind of light codes that come from your soul origin and that we together can bring home from your soul origin through the Ultimate Dimension which is an aspect of the 13th dimension.

The Heart Star Codes™ give you access to your unique soul origin and they are used to open up different aspects and parts of your multidimensional self and to help you remember who you really are. We can also together with the help of these activated Heart Star Codes (re) activate the contact with your soul family and star family and even your light family if this is the case and (re) activate your healing ability or your healing abilities that you have had in past lives / have in parallel dimensions.

In September 2019, I received the great gift from the Universe to receive my very unique Heart Star Codes™ and in these light codes was the unique healing ability that I now offer You: the ability that I can help all starseeds, light workers, light bearers who have these unique codes within them to download them and (re) activate them. These are codes for unique abilities, qualities and assets that you have had during different lifetimes and that are latent within you and now is ready to be re(awaken) within you.

These codes can contain so many different things and it is not the same for everyone who receives these codes but everyone gets their own unique energy signature, their own unique healing abilities (re)activated that you can use to heal yourself, others and mother earth etc. and to rise to new, higher frequencies.

Other things that these special light codes can contain are the ability open up the contact with their star family or their soul family.

I have been able to help starseeds that have soul aspects from Venus, Sirius, Alcyone, Orion, Lyra, Arcturius, Hadar, Lemuria and Atlantis and even from other universes. In some cases, we have even freed their soul families / star families and planets from dark energies by using the client's powers and specific Heart star Codes™ and my skills and then being able to integrate some unique healing energies from these planets / star energies into Mother Earth's heart chakra and/or the person's home planet's heart chakra to help her heal. Amazing!!!
There is no limit to where we can go and what we can do to help and keep the light for humanity and the world (and the multiverse).
It all depends on what your soul history and your soul's journey is.

Depending on where you are on your healing journey, it can be anything from being able to do your Heart Star Activation at once to you needing one or more treatments before the activation to resolve trauma, blockages, lower frequencies, etc. so that you can increase your frequency so you can receive these unique light codes from your soul origin.

Your healing journey doesn't have to not end here, but once you have activated your Heart Star Codes, there may be (it is completely individual) several missions that you may perform during any / upcoming treatments, more healing abilities, insights, healing and ascension to higher frequencies.
Who knows. You may even find out what one of your life missions is as a light bearer. Many have already grabbed the opportunity and been able to find theirs.

For me, this healing journey took many years (since 2003 when I began my journey in the world of healing). I have worked a lot with myself several times a week since then and still work continuously on myself almost every day to clear more blockages in me to raise my frequency even more as a human being and light bearer here on earth.

Through all the work I have done, I was able to channel information about and download my own Heart Star Codes a year ago from my soul origin and continuously receive new downloads with healing energies in the form of activations that I can use in my healing work. The last year's trainings has enabled me to do both the cleansing work before and the actual Heart Star Code Activation much faster and more efficient. What for me took many years of healing work and clearing of blockages now only takes from one to three, four treatments to achieve. Amazing!

When you come to me for the first time, there are often a lot of traumas and blockages that must first be resolved on different levels, often on a psychic leve,l before you can take the activations to open up your consciousness and increase your awareness and get in touch with the origin of your soul and the cosmic origin. It is a very exciting process that is completely individual and that opens up what has been hidden in you for so long ( sometimes lifetimes ) and which it is now time to bring to life in YOU again ❤️

This process takes different amounts of time depending on how far you have come in your spiritual process. I continue until the treatment is finished and you feel that you have come a long way in the process. Often there are between 4-6 different healing processes (with several mini-processes embedded in each) that are done during a treatment and which I found out based on your healing intention and your and my Higher Self before we meet in the session. My experience with the people I have helped so far, is that only for a few that it has been possible to activate the Heart Star Codes ™ during the very first treatment. It has usually taken another session to do the activation itself because you often have many blockages that prevent you from reaching your soul origin. So the first treatment you dissolve the blockages that prevent the activation of the heart star codes ™ and the second or even maybe the third treatment you can do the activation itself and experience all the excitement it entails.

The automatic healing flow that I work in, together with your Higher Self and your Soul Records shows me the way through your unique healing journey. No one's journey is the same as the other's and even the Heart Star Code Activation is different for different people when we reach the Ultimate Dimension and enter through the door / portal to your soul origin and a unique aspect of your Soul Records.

Welcome to a wonderful, magical world.

A world that is within you!



❤️✨❤️✨❤️✨❤️✨❤️✨❤️✨❤️✨❤️✨❤️✨❤️✨❤️✨❤️✨❤️✨❤️✨❤️✨❤️✨

READ BELOW WHAT ONE OF MY AMAZING CLIENTS HAS TO SAY ABOUT
HER ROAD TO RECEIVING HER HEART STAR CODES AND THEN LISTEN TO WHAT SHE HAD TO SAY (PARTLY CHANNELED FROM HER GUIDES) (AND WANTED OTHERS TO HEAR) ABOUT THE WORK WE HAD DONE BEFORE AND ALSO ABOUT WHAT WE DID DURING
THE HEART STAR CODE ACTIVATION

N.B. There are two places in the beginning of the recording which are silent because of privacy reasons. She has listened to this audio clip and has approved.

(USED BY HEARTFELT PERMISSION)
I am in awe of her heartfelt testimonial about my work that is why my thank yous in the recording seem so vague. I am in shock...Wow, just WoW, thank you so very much!!! for this beautiful testimonial.
I am so grateful.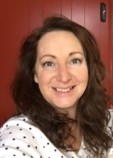 2021

"To me Asa is a Multidimensional Expander. Mind. Blown."

I am an advanced Energetic Worker / Healer and it takes a lot to blow my mind. However, Asa and her work did just that! What started as wanting to receive my Heart Star Codes turned into so much more than that!

Through just a few sessions with Asa I learned, saw, understood, and I stepped into my true power.

The work we did in my sessions with Asa's transporting me into higher dimensions and guiding me, literally shifted a Triple Star System that initiated a mass awakening of an entire Soul Group as well as awakening, a Triple Star System!!! Think about that for a moment….A TRIPLE STAR SYSTEM, & AWAKENING!!! We are not talking small feats here.

To me Asa is a Multidimensional Expander. Mind. Blown.

Asa herself has such an amazing energy. I felt accepted, safe, and excited the moment we connected and I immediately was in the flow with Asa.

Asa, you, your work, your openness, wisdom, and skills blew me out of the water and opened me up to my true path, purpose and universal mission. A mere thank you has no ability to convey what you, and your work has done for and meant to me, and beyond that to our universe.

I cannot wait to continue working with you to see what else comes forward. You are beyond words in your works

Many Blessings & High Vibrations
Maureen Dodson
Founder –Creator of Infused Transitions