The Missing Piece
Trust Your Intuition - Clear the Old Programming of Your Higher Self

YOU ARE a CONSCIOUS LIGHTWORKER
who has worked so hard, clearing so many energy blocks, raising your frequencies to connect to your Intuition and your own Higher Knowing and yet your goal seems nowhere in sight. You're feeling confused, lost and frustrated and you're also afraid that you will never be aligned and in true connection with your Intuition and Higher Self.

You're holding yourself back, doubting yourself and are afraid to step into the power of who you truly are as a lightworker, wondering how you can move on in your healing journey.

You're struggling to trust your Intuition and Higher Knowing and just wish you could easily connect to your Higher Self so you can be grounded, stand your ground and Be You, the one you came here to be. No excuses!
When you clear the old programming of the Higher Self and get connected to your Intuition and Higher Knowing and you really trust what is given to you, your path ahead gets crystal clear. You feel free, more confident and courageous to be who you really are as a lightworker and human being here on earth and you know more about what gifts you can offer to humanity and the world.

Just imagine what life would be like when you tune in to your intuition and Higher Self easily and effortlessly. You wake up everyday feeling grounded, happy and peaceful, knowing that you are in tune with your Intuition and Higher Knowing and have a complete trust that everything will work out for the highest good.

You know where to go for guidance and have a complete trust that the decisions you make in your life are aligned with success. Your gut feeling will tell you what job to take and if your partner is the best choice for you or not. You will feel a huge sense of relief of not having to second guess everything in your life and regret your choices because you know that you have followed your heart.
You are excited to start the rest of your life!

As a result of this healing you will:
Completely trust yourself and the intuitive information that you're receiving

Feel more grounded, safe, protected and free to shine your light as a fellow human being and a lightworker

Understand more of who you truly are as a lightworker here on earth

Be a better healer for yourself and others
Know Your Pain Points
As a first step in our work together you will send me your healing intention in regard to connecting better with your intuition and Higher Self. You will also send me a short description of your challenges in regard to this issue. With your permission I will tune in on your situation and channel information from your Higher Self and your Soul records to help us uncover what core blockage is hindering you to connect to your Intuition and Higher Self and what unique activation processes will come up during your session.
Reclaim Your Higher Self
In this 90- to 120-minute coaching session on Zoom I will help you:
Dissolve and resolve the emotional patterns/beliefs/traumas to the core blockage that is holding you back.

Clear the psychic hooks, cords, attachments, oaths, vows and contracts and specific old programming connected to your Higher Self to be more in tune and aligned with who you truly are as a human being and a lightworker here on earth so that you can shine your light and step into your True Power.

Retrieve and reclaim your Higher Self so that you feel grounded, safe and protected and can take charge of your life!
Explore Your Path as a Lightworker
Within two to three weeks after your session we will meet again for a 20-minute video call where you and I will talk about your transformation and new insights. We will then tune into your next step on your path as a lightworker and how I can be of assistance. I will also intuitively tune in on any message from your Higher Self that wants to come forward and also channel information from your Soul Records what else is next in store for you on your own unique healing journey
Let's Get Started:
I know that you are a TRUE Lightbearer, here to help humanity and the world heal and how important it is for you to release these blockages that are hindering you in your life, making you feel stuck, frustrated and overwhelmed and how badly you want to be able to trust yourself and your intuition.

This is your opportunity to show up for yourself, break free from a deep seated programming that keeps you imprisoned and shine your light as bright as you can, to change your day to day life and impact the world in your own unique way!
Are you ready to trust yourself and your intuition completely?

Then you've just made a life-changing decision!
Here's how to get started:
Complete the form below and send me your request or email me at info@asabergstrom.com
and we will make arrangements for your session on Zoom and I will then send you a payment link for
1500 SEK (Swedish Crowns).
I am very much looking forward to helping you further on your own, unique healing journey as a conscious lightworker!

Åsa ^î^
Two beautiful souls have this to say about this new and unique healing service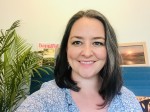 April 2021

"This experience is like a fast track route to your calling."

I have so much gratitude for my healing session with Åsa.

My intention was to clear emotional patterns and better connect to my true self.

I received the gift of experiencing my internal territory, pieces beyond my family constellation that I needed to see to resolve the root cause of resistance to being my true self and conceiving my potentialities. This was instant within the session.

Beyond the session, for three weeks there's been a lot of integration with processes I have been learning over the past 5 years. My whole internal paradigm is updating, particularly around trust and purpose. I saw the light of my soul and as a result, have been offered three new soul contracts to choose from by my guides.

This experience is like a fast track route to your calling - if you are open and willing to experience what is there to claim. I highly recommend these healing sessions.

Holly M, United Kingdom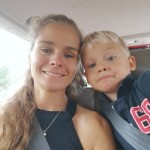 April 2021

"Åsa is like no other. Absolutely Magical"

My biggest challenge before I met Åsa was that I lost energy and had a hard time setting boundaries. I experienced difficulty connecting to and being my authentic self. I wanted to develop my gifts in serving others. I have taken courses in personal development, meditated and cleared my blockages in different ways.

After my session with Åsa, I have opened up my intuition in a magical way. I am able to feel my clients energetically in a completely different way. I get messages about my clients in a very easy way before I have a coaching session. My boundaries are stronger and I find my inner connection stronger and stronger all the time. I feel like my life paths are coming to me more clearly all the time. I feel a great openness to magical experiences. I now get into a meditative state in a completely different way and I feel the kundalini energy more clearly.

Åsa has an incredible ability to open up energy. It happens so much during a session with Åsa. It is hard to put into words what it is happening, but something really does change after a session.

She has an incredible flow and does not stop until everything is done. She clears blockages and opens up at an incredible speed.

Åsa is like no other. I have done many sessions with others but no one is like Åsa. Absolutely magical. Very skilled and competent.

Try a session with Åsa. You will not regret it !!!!

Rebecka Abrahamsson, Sweden
BOOK YOUR UNIQUE SESSION HERE
The Session

The healing session is about 90 to 120 minutes long depending on which kind of symptoms are treated. The healing resolves and dissolves blockages and trauma on all possible levels: physical, mental, emotional, psychological, energetic, psychic, spiritual, divine and at soul level and in the collective consciousness in all dimensions, lifetimes and realities, infinitely.

N.B. I keep going until my and the client's higher self and my higher self say that it's done and that I intuitively feel that the treatment is complete. I do not stop just because "time is running out". All for the highest best of the client.

I am very much looking forward to connecting with you and helping you help yourself to better wellbeing and new insights and an awakened NEW YOU.

The session is done via Skype or on Zoom worldwide.

The session can be done both in English and Swedish.

You reach me best through either email
info@asabergstrom.com
or using the form here and I usually respond within 48 hours (often very fast).

Please don't hesitate to contact me if you want to have more information or want to book a session!

Best wishes
Åsa ^i^