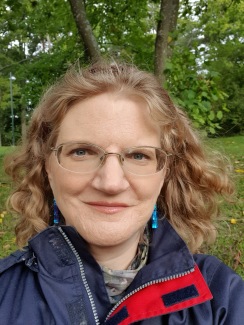 Trust Your Intuition &
Discover Yourself
as a Starseed and a Lightworker!
Unique healing in a Unique Way!


Connect with your intuition and build the bridge
to your higher self and soul records!

You can remember your soul original and who you are through:

- healing your physical, emotional, mental, psychic, spiritual
and soul blockages
- catalyzing your mission as a lightworker
- activating latent healing abilities

And live your life to the fullest and shine your light
as the starseed that you are!


MY FREEBIE TO YOU
A FREE Channeled Message from your
Higher Self and Soul Records
so that you can learn more how to eliminate your blocks
and activate your potential!

OH, TELL ME MORE!

What some of my clients say about their experiences: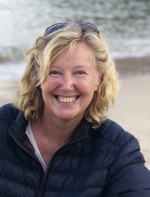 Here is a testimonial sent with lots of love,

yours, Jessica xxxxx

Working with Asa has been little short of miraculous for me. Somehow she is able to unlock and release hidden trauma in the most extraordinary and powerful ways. It is a mysterious and wonderful process and I highly recommend anyone with an open heart to set off on their own journey with Asa. To do so is a true privilege and healing adventure.

Jessica Zoob, Hongkong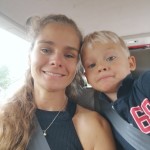 Trust Your Intuition - Connect to Your Higher Self

My biggest challenge before I met Åsa was that I lost energy and had a hard time setting boundaries. I experienced difficulty connecting to and being my authentic self. I wanted to develop my gifts in serving others. I have taken courses in personal development, meditated and cleared my blockages in different ways.

After my session with Åsa, I have opened up my intuition in a magical way. I am able to feel my clients energetically in a completely different way. I get messages about my clients in a very easy way before I have a coaching session. My boundaries are stronger and I find my inner connection stronger and stronger all the time. I feel like my life paths are coming to me more clearly all the time. I feel a great openness to magical experiences. I now get into a meditative state in a completely different way and I feel the kundalini energy more clearly.

Åsa has an incredible ability to open up energy. It happens so much during a session with Åsa. It is hard to put into words what it is happening, but something really does change after a session.

She has an incredible flow and does not stop until everything is done. She clears blockages and opens up at an incredible speed.

Åsa is like no other. I have done many sessions with others but no one is like Åsa. Absolutely magical. Very skilled and competent.

Try a session with Åsa. You will not regret it !!!!

Rebecka A, Sweden

Translated from Swedish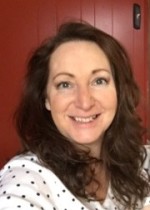 Soul Healing and Heart Star Code Activation

I am an advanced Energetic Worker / Healer and it takes a lot to blow my mind. However, Asa and her work did just that! What started as wanting to receive my Heart Star Codes turned into so much more than that!

Through just a few sessions with Asa I learned, saw, understood, and I stepped into my true power.

The work we did in my sessions with Asa's transporting me into higher dimensions and guiding me, literally shifted a Triple Star System that initiated a mass awakening of an entire Soul Group as well as awakening, a Triple Star System!!! Think about that for a moment….A TRIPLE STAR SYSTEM, & AWAKENING!!! We are not talking small feats here.

To me Asa is a Multidimensional Expander. Mind. Blown.

Asa herself has such amazing energy. I felt accepted, safe, and excited the moment we connected and I immediately was in the flow with Asa.

Asa, you, your work, your openness, wisdom, and skills blew me out of the water and opened me up to my true path, purpose and universal mission. A mere thank you has no ability to convey what you, and your work has done for and meant to me, and beyond that to our universe.

I cannot wait to continue working with you to see what else comes forward. You are beyond words in your works

Many Blessings & High Vibrations
Maureen Dodson
Founder –Creator of Infused Transitions

Heart Star Code Activation

Asa is one of the most potent energetic healers with whom I have the honor to work. She assisted both myself and my son in retrieving our Heart Star Codes and much much more. The journeys she took us on were out of this world and way beyond my wildest expectation. We went on amazing journeys to multiple universes and different dimensions. On our journeys, she also led us to rescue many souls all over multiverses. We had such blasts working with her, and of course, all the healing work that was done during the sessions. Regardless of whatever is in your way, she can help you remove the obstacles with great efficiency. I have my deepest respect and gratitude to Asa and her work.

Asa has taken me to some of the most wonderful journeys and powerful healing. I am always very excited to work with her since most amazing things happen when we work together.

Uma Coco, USA


Physical symptom

Energetic Allergy Healing is a FANTASTIC healing method that I can warmly recommend.
During a short period of time I had problems with dizziness, nausea and headache when Åsa recommended me
to try this treatment.

Previous to this I had received help through other therapists' methods which didn't resolve the issues at hand. After only two sessions all of the above symtoms are now gone.
I am so grateful.

Love/Anette

Sweden

Translated from Swedish


Soul Healing and Heart Star Code Activation

Åsa Bergström is a high calibre healer and shifter of energies. I thoroughly enjoyed our sessions together and feel so much more wide awake and open to my star identity. I am so glad and grateful for her and for many blessings. The heart star codes now sit safely in my heart, ready for me to use. ❤️

AM, Australia

A flower is Sacred Geometry in all its beautiful simplicity and I use Sacred Geometry in my healing processes!