Unique healing in a Unique Way
For You
who want to feel great in body, mind and soul, experience deep personal development in a completely unique, fast and efficient way with a very unique high-frequency energy healing!

For You
who is a lightworker and starseed who want to activate Your connection with Your soul family, star family and activate Your latent healing abilities from previous / parallel incarnations and Your life mission as a lightworker by downloading and reactivating your Heart Star Codes™
from your Soul Origin



Healing from the 13th Dimension
You have never experienced anything like this!

When you dissolve and resolve your blockages and increase your frequency the healing also affects your immediate family increasing their frequency and wellbeing.
You even help Mother Earth increase Her frequency!

YOU
are instrumental in holding the light
as we enter into
2021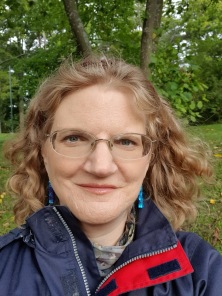 My name is Åsa and I am in a constant journey within myself to self-realization, to find my way back to my authentic self and my soul aspects that are in many different dimensions in me. I have come a very, very far on my unique soul journey and found my life mission which is, with my unique combination of healing energies from higher dimensions, to help YOU help yourself on your healing journey and through my assistance heal symptoms on all levels (physically as well as mentally) by, among other things, resolving traumas and blockages that stoppin your personal development on all levels.

You gain harmony, balance and flow in life and feel at home in your body, mind and soul by finding your way back to your authentic self, your soul origin.

If you want to take another step on your life journey and know your life mission(s), revive healing abilities from previous lives / dimensions, understand why you are here on earth right now in this special time and where you come from, then a Heart Star Code activation is the right thing for you!

Åsa ^ i ^
Read more here about my healing journey, my mission and vision


Imagine being able to turn a new leaf in Your Book of Life and enter into 2021 with the gift of finding yourself, being free to choose new roads in life, feeling great in body, mind and soul.

Would you like some help?
I would love to help you ❤️
Åsa ^i^

Be free from your physical, emotional and soul level issues and symptoms and receive the opportunity to get clarity about your soul path and life mission fast and efficient with my unique combination of healing methods from higher dimensions.

Read more here what you will get from having a session with me

Read more about my free offer to YOU further down on this page

Are you a soul from Lemuria or Atlantis and/or a Starseed?
I help You retrieve your Heart Star Codes™ from your soul origin and with that activate your connection with you star family, soul family and your latent healing abilities from past incarnations and your life mission as a light bearer.

Read more here about the Heart Star Code Activation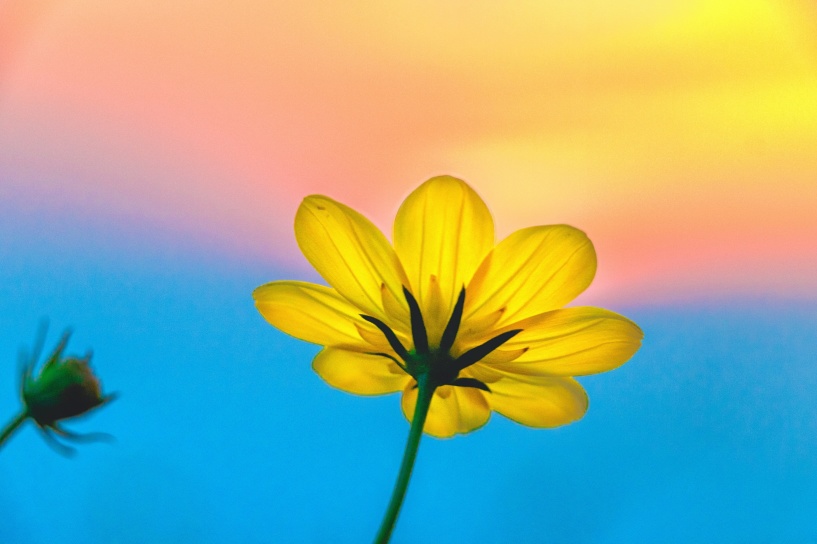 HELP WITH PHYSICAL SYMPTOMS

You
want to feel free in the body, free from physical limitations, symptoms and diseases that still exist in your body and which do not want to let go, no matter what the western health care or other therapists and healers help you with

I will help you
resolve and dissolve your blockages and clear your physical symptoms and expand your energy with high-frequency energy healing from higher dimensions, in contact with and help from your Higher Self and your Soul Records so that you can move on in your life free from your problem.
You will experience unique healing energies, activations and resolution of trauma and different types of blockages.

I use all my healing tools for this but above all I use Energetic Allergy Healing and
Sacred Soul Alignment which are fantastic
FOR ALL KINDS OF PHYSICAL SYMPTOMS AND A STRONG IMMUNE SYSTEM

For example: allergies, diseases, pain, inflammation, bacteria, viruses, parasites, yeast, mold, fungus, trauma, negative experiences, addictions, behavioral disorders like depression, weight issues, cravings (sugar, salt etc), deficiencies of vitamins, nutrients, minerals, aiding release of toxins and heavy metals from the body ...etc

Read more about Energetic Allergy Healing here
Read more about Sacred Soul Alignment here


HELP WITH PHYSICAL, EMOTIONAL & SOUL LEVEL SYMPTOMS

You
want to feel free in your body, soul and mind. Free from your problems in your physical body and in your soul, in your relationships, in your work, in your free time, with your emotions, trauma, with your finances, with your job etc but you have a hard time finding someone who can help you with your problems, you feel like no one understands you and can help you find the right solution to your problem so that you can find your way back to feeling well again.

I will help you
resolve and dissolve your blockages and clear your symptoms on all levels, physical, mental, emotional, spiritual and at soul level and expand your energy with high-frequency energy healing from higher dimensions in contact with your higher self and your soul records.
All this so that you can move on in your life free from your problems. You will experience unique healing energies, activations and dissolution of blockages and develop as a person and gain new insights about your own unique self embarking on your own unique inner healing journey.

Read more about all of my amazing healing tools here


YOUR TRUE, AUTHENTIC SELF
Find Your Way Back to
Your True Self

You
have difficulty adapting to ordinary life and feel that there is something more, you want to know more about where you come from, you want to find a home for yourself as a human being here on earth, get more knowledge if you are a starseed and how to develop that part of you.

I will help you
dissolve your blockages that are often on a psychic and spiritual level and be free from what prevents you from moving forward on your spiritual journey home to yourself, home to your authentic self. Your deep-rooted blockages on the soul level and in previous lives with for example soul contracts will be dissolved and your energy will expand and you will be free from what has stood in your way. You will experience unique high-frequency healing energies and activations from higher dimensions and be in contact with your higher self and your soul records through this healing journey

Read more about all my amazing healing tools here


ACTIVATE YOUR CONTACT WITH YOUR SOUL FAMILY, STAR FAMILY, HOME PLANET, SOUL ORIGIN, ACTIVATE YOUR HEALING ABILITIES FROM PAST/PARALLEL INCARNATIONS

You

want to get in contact with your soul family, star family and light family

want to get in contact with your home planet

want to get in contact with your soul origin

want to activate your latent healing abilities from previous / parallel lives

want to gain more knowledge about and activate your life mission as a light bearer


With a

HEART STAR CODE ACTIVATION ™
A unique healing specialty that only I can offer:

Together with You and your unique energy signature
I will help you
retrieve, download and activate YOUR soul Heart Star Codes ™ through The ultimate Dimension which is an aspect of the 13th dimension.

The codes are then downloaded into your heart chakra and activated throughout your divine being.
The codes give YOU access to your unique soul origin. I can then help YOU reactivate your contact with YOUR soul family and star family and reactivate YOUR healing ability or YOUR healing abilities from your previous / parallel incarnations on earth or in other dimensions. Healing abilities that it is now time to revive again, to fulfill your life mission!

Read more about my unique Heart Star Code Activation here


Where am I in my inner journey, you might wonder?
Do you want to know?
Check out my free offer here to get you started!

Do you want to know more about where you come from?
What your soul origin is?
Read more here about the Heart Star Code Activation


My Healing Methods
I am offering a unique blend of healing methods with channeled soul healing, sacred geometry healing, quantum physics, energy medicine & morphic field healing energies which resolves and dissolves your issues in a fast and efficient way and increases your frequencies!


With more than 30 downloaded and (re)activated healing abilities and more than 100 downloaded activations from my previous incarnations in other dimensions and universes together with the more than 75 very powerful new healing tools and activations from Sacred Light Tools and 100 activations in Energetic Allergy Healing and more than 100 activations in Sacred Soul Alignment I can now, with the help of a unique healing energy from the 13th Dimension, soul healing, sacred geometry healing, quantum physics & morphic fields healing energies and always with the highest energy: The Source/ Creator/ Universal Consciousness, offer you a unique healing on the physical, mental, emotional, psychological, psychic, energetic, spiritual and soul level and in the collective consciousness.

Welcome ❤️
Åsa ^i^

My services
I find and resolve and dissolve YOUR physical, mental, emotional,
psychic, spiritual and soul level issues
Easily and Efficiently

I bring you on a totally unique, multidimensional journey to activate your Heart Star Codes so that you can activate and get in connection with your star family, soul family and activate your latent healing abilities and your life mission as a light worker!

Have a life without physical , emotional and psychological pain?
Move freely with no pain?
Live your life without any physical limitations or diseases?
Are free and protected from viruses, bacterias, allergies, inflammations and illnesses in the body?
IF NOT, DO YOU WANT TO BE FREE OF YOUR SYMPTOMS?
Experience a strong and wonderful relationship with yourself and others without any drama?
Feel the joy spreading through your whole body constantly?
Are free from the grief, guilt and shame?
Feel enthousiastic about your life?
IF NOT, DO YOU WANT TO TAKE BACK YOUR OWN POWER?
Enjoy and experience magical moments in your daily life?
Are experiencing self-realization?
Making your dreams a reality?
Have the freedom to do whatever you want to do in life?
IF NOT, DO YOU WANT TO BE FREE AND LIVE YOUR DREAM LIFE?
Know exactly who you are, where you come from and feel good in body, mind and soul without any worries in the world?
IF NOT, DO YOU WANT TO ..
Make an infinite journey through the dimensions within you and outside of you and find your way back to your authentic self and feel good in body, mind and soul?
Find your way back to your soul origin, your star origin and activate your unique healing abilities with the help of a Heart Star Code Activation?
Then you may....
TRAVEL THROUGH TIME AND SPACE TO YOUR SOUL ORIGIN TO ACTIVATE YOUR VERY OWN, UNIQUE AND MAGICAL
HEART STAR CODES

A FREE OFFER TO YOU
What do you want to achieve in your life right now? ❤️

Do you want to know a little more about what I can do for you in your situation, whatever the issue?

I currently have a FREE OFFER where I, for your potential treatment option, channel from your Higher Self and Soul Records which processes and activations will come up in your potential session and notify you my findings via e-mail!

Fill out my contact form here on my offer page and tell me briefly with a few sentences what your healing intention is regarding the issue you would like to have help with and send it to me and I'll get back to you within a few days (often very fast) with what information I have found out about YOU!

Are you perhaps curious if you are a starseed and have Heart Star Codes ™ to bring home from your soul origin and experience what I have described above?

I currently have a FREE OFFER where I, for your potential treatment option, channel from your Higher Self and Soul Records which processes and activations there are to resolve so your Heart Star Codes can be activated, and notify you my findings via e-mail!

Fill out my contact form here on my offers page and tell me briefly with a few sentences what your healing intention is regarding a Heart Star Code activation and I'll get back to you within a few days (often very fast) with what information I have found out about YOU!

Read more about this free offer here
and then I help you further on your
unique healing journey!

Have you already decided?
Then you are very welcome to book a session with me.
I look forward to helping you on your healing journey to better health,
well-being and new deep insights about who
You are as a person ❤️

Book a session with me

What some of my clients say about their experiences:


Heart Star Code Activation

Asa is one of the most potent energetic healers with whom I have the honor to work. She assisted both myself and my son in retrieving our Heart Star Codes and much much more. The journeys she took us on were out of this world and way beyond my wildest expectation. We went on amazing journeys to multiple universes and different dimensions. On our journeys, she also led us to rescue many souls all over multiverses. We had such blasts working with her, and of course, all the healing work that was done during the sessions. Regardless of whatever is in your way, she can help you remove the obstacles with great efficiency. I have my deepest respect and gratitude to Asa and her work.

Asa has taken me to some of the most wonderful journeys and powerful healing. I am always very excited to work with her since most amazing things happen when we work together.

Uma Coco, USA


Soul Healing and Heart Star Code Activation

Åsa Bergström is a high calibre healer and shifter of energies. I thoroughly enjoyed our sessions together and feel so much more wide awake and open to my star identity. I am so glad and grateful for her for many blessings. The heart star codes now sit safely in my heart, ready for me to use. ❤️

AM, Australia


Physical symptom

Energetic Allergy Healing is a FANTASTIC healing method that I can warmly recommend.
During a short period of time I had problems with dizziness, nausea and headache when Åsa recommended me
to try this treatment.

Previous to this I had recieved help through other therapists' methods which didn't resolve the issues at hand. After only two sessions all of the above symtoms are now gone.
I am so grateful.

Love/Anette

Sweden

Translated from Swedish


Do you also want to experience this?
Check out my free offer here
and start your journey to a better life!

I am very much looking forward to helping you further, on your healing journey towards a better and more prosperous life!

Åsa ^i^
❤️

A flower is Sacred Geometry in all its beautiful simplicity